Elsewhere in the PCG
Message from PCG member Marian Bridget Bradshaw. (Bridget Bradshaw Designs)

"Eat Cake and Create Community

Great news!
We have just had confirmation from the lovely Cathy at the Kraftea Coffee shop, 118 West Street Fareham she is willing to hold our Eat Cake and Create evenings as from Tuesday 4th June we will be meeting weekly from 7pm till 9.30pm a small charge of £2 subs is to be paid weekly and if we are successful we will be entering our group into events such as Craft Fairs etc where , if they wish they can sell their work. Marian"
PCG member Boutique Baby .co.uk is selling these. Beautiful Handknitted, Merino & Cashmere, soft and natural for 0-3m
A little something for the summer from PCG member Lisa from Off With Her Head Millinery by Lisa Jones Freshly baked and listed on Etsy! Summer Cupcake Fascinators in Cherries & Cream or Strawberries & Cream (please note: not actually edible!!). Perfect for this summers events, even Wimbledon!!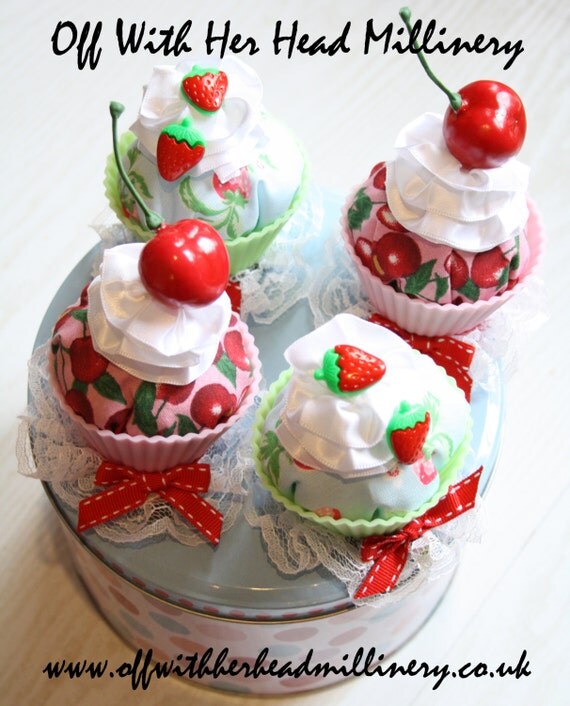 PCG member Button Owl is sellling beautiful felt flower hairbands which are perfect for dressing up any summer outfit or party dress. Can be made in any colour!